Mother's Day is known worldwide as a celebration of motherhood, and all the joys that come with it. Although it is celebrated on different days in different countries, it almost always falls on a Sunday, usually between April and May. Despite the different dates, all countries share a common theme, where children give their mother's a gift as a symbol of their appreciation of her. Although there are many different types of present you could elect to give your mother, why not give her something to help her feel more youthful? What more could any mother want, when she already has the most wonderful thing in the world: You!
Anti-ageing creams
Although she may initially be offended, she will surely thank you when she reaps in the results. However, as a word of caution, when buying these products, please do so from a licensed retailer, and make sure they have passed all relevant tests! As there are so many options out there now-a-days, you may as well go for a popular one, and check the reviews beforehand.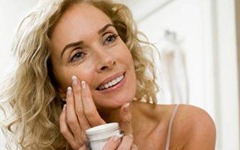 These creams, whichever one you chose to go for, all have the same underlying micro-current technology. In no time at all, your mother will be feeling her skin tighten, become more supple, toned, and defined features. In essence, it works like a non-surgical face-lift, just without all the bruising, swelling, and pain associated with the surgical option.
Anti-ageing light therapy
Another option for rejuvenating your mother's appearance lies within a brilliant LED device which combines different types of infrared light. These lights are known to promote collagen and elastin within the skin, leaving your mother looking younger with tightened skin, fewer lines and wrinkles, and a more even skin tone. What's more, these lights have even been found to boost your mood, by supplying your skin with vital vitamins.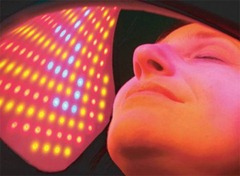 Sonic cleansing
Again, there are many of these on the market, so go for one with good reviews, from a reliable retailer, like Boots, Amazon or Asda/Walmart if you can. These systems clean the skin, any part of your body you wish from face to foot. It has been found to reduce the size of pores within the skin, improve overall skin tone, and can even help to reduce the appearance of fine lines and wrinkles. All of these factors combined will leave your doting mother feeling more youthful, and fully regenerated.
Spa day
As an alternative, you could go all out and give your mother (and yourself) a luxurious spa day. Most spas offer gift vouchers, or weekend passes that you can pay for in advance, so your mum will still have something to open on her special day. In addition, as well as pampering your mother, you could offer to go with her, and have a little pampering done yourself. Why not make a day or weekend of it? You could go on long blissful walks along a sandy beach, or up a mountain, go for a nice lunch, and spend some quality time with the wonderful woman who blessed you with the gift of life.
Although this may not usually be seen as an appealing way to spend your time normally, you could listen to her tell you all her stories about how much she won at the bingo, or let her describe her new knitting pattern to you, while you lie relaxed in the most peaceful environment, in maximum comfort and relaxation – what better time could you possibly have for a catch up and some mother – child bonding.
Low budget alternatives
If you think all of these are just a little too much, you could always go for a nice alternative. Most chemists and large retailers offer at home spa-kits, nice smelly body butters, ointments, lotions etc. which would more than brighten up your mother's day. What about a nice plant like a peace lily or a venus fly trap if you're feeling more adventurous? Or alternatively, you could just let your mum sit with her feet up in front of the TV for the evening with a glass of her favourite wine and a romantic book, and make her a nice home-cooked meal – no mother however young or old would ever say no to or complain about that!
Author Bio:
Jason Phillips loves his mother the most in this world; he keeps dedicating his articles to mothers. He recently took an appointment at Cosmetic Dermatology clinic for his mother.