As many people struggle to support themselves, they feel pressured by their economic woes to cut back on their gift-giving. The distress they feel when unable to give worsens the stress of their financial woes. Rather than experience hardship because of giving gifts or face the discomfort of not giving gifts at all, many people can find middle ground. These top 5 gifts on a budget offer just a few good ways to express loving thoughts to others without breaking the bank.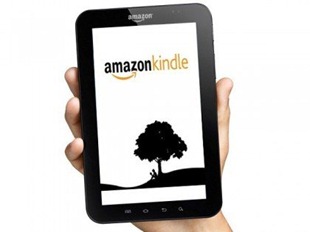 Amazon Kindle
For a price starting well below $100, an Amazon Kindle book reader makes a perfect low-cost gift. Those who receive a Kindle can finally break away from printed, bound books and join the modern, eco-friendly trend of reading books electronically.
Gift Cards
A gift card lets recipients know that someone cares about them while allowing them to choose what they want. People who receive multiple gift cards can combine them to buy a single item or they can choose to add some of their own money to buy something more expensive. Regardless, shoppers can buy gift cards for any amount to recognize any occasion.
Digital Photo Frame
Digital photo frames make great gifts because givers can pre-load them with photos of friends and family members while leaving plenty of room to spare. For prices starting below $30, people can give a gift that will strengthen relationships and memories for years to come.
Computer Accessories
Most people have computers, and most people can use accessories that help them work better. Computer-related gifts can fit almost every budget. USB flash drives, mice, network adapters and other products can cost $10 or less. Headsets, keyboards, screen cleaners, disk repair kits and other products can also fit many diverse budgets.
Gifts That Give
Nothing embodies the spirit of giving more than giving gifts that also give to others. Products benefiting charities honour the recipient while remembering other good causes. For example, thousands of environmentally conscious gifts from places like eBay's World of Good shop make a positive impact on our world. Some gifts that give come at surprisingly low prices, so people with almost any budget can give to show they care about their friends and loved ones without ignoring others.
By keeping open eyes and an open mind, people can continue to give gifts to remember the special people in their lives. Start shopping using these top 5 gifts on a budget to continue giving even during challenging economic times.
About the author
My name is Muzammil Bashir and I am working with latelategifts.co.uk – Offering same day gifts delivery on many products.