Sometimes the best gifts are not necessarily the ones that you spend huge amounts of money on. In fact, contrary to popular belief, the best gifts are often the ones that you get relatively cheaply. And there's a simple reason for this too: you see the gifts that you manage to buy cheaply and easily are the ones that you tend to buy on a whim. And they're the ones that you tend to buy when it's not Christmas or a birthday, or Easter or Valentine's day; you tend to buy them on impulse, and because you were thinking about the person at the time, and that's a great thing.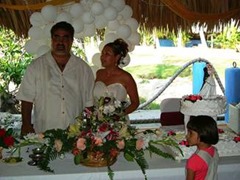 Images sent by author
There is an art to getting this right though, and if you really want to impress someone with a small gesture to show them that you're thinking of them, then there are a few things you need to get right. Here we will look at what makes the best cheap and easy gifts, and how to capitalise on the thoughtful impulse buy…
To Say You're Thinking of Someone
One of the nicest types of the gift is the gift you buy to tell someone you're thinking of them. A great example would be a gift that you buy someone from afar and have delivered, which can help to remember you to them as well without you even being there.
A great example of this is to buy flowers online. This is cheap, simple and easy and you can do it right now for someone right across the country. The greatest part of this is that it's completely unexpected – because you weren't planning on seeing them or doing anything with them soon there will have been no reason to expect a gift. And this is a great way to show someone that you're there for them even when you're not physically around.
The Cheap Find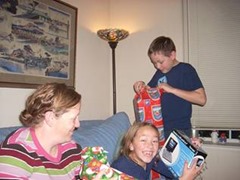 Sometimes you will find something that you know someone else would love or is just perfect for them. This could be a book or a DVD in a charity shop, or it could be an item of clothing that would just suit them perfectly. Now sometimes we might think 'well it's not their birthday and I don't have the money', but the correct thing to do is to jump on the opportunity to surprise them. The gift will go down incredibly well as it will show that you know the person you're buying for and again because it will be completely unexpected. Don't let opportunities like this pass you up because when it is their birthday you may not be able to find something so perfect. And wouldn't you want them to buy you that perfect item if they found it rather than passing it up to wait for an occasion?
The Romantic Surprise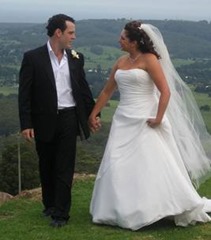 It's a shame that our relationships can so often become background concerns to our regular work and other jobs. We get so caught up with going to work, and we're so tired in the evenings, that when we come home we lack the energy or the inclination to do something special for our partners.
That's why every now and then it's a great thing to do something spontaneous that will make your partner feel special. Not only will they love getting a gift as a surprise, but the injection of spontaneity and of thoughtfulness will actually improve your relationship. Want to have a good night with your partner? Then have flowers on the table when they come home, or cook up a nice steak. You'll quickly see the difference.
The 'Extra' Gift
Sometimes a cheap gift is the perfect way to make what's already a nice present an even better one. We've all bought people big presents for special occasions and thought that it was a shame that there was just one thing to open – so why not add to it with a few extra things? Buying your partner a nice piece of jewellery will go down twice as well if you present flowers too, while giving a friend a film will go down much better if you give them a nice piece of chocolate too.
These are all great ways to use the 'little gift'. Use it wisely, and it can outshine even the most expensive extravagance.
The contributor of this post, Jeremy Lyon, works with Funky Bunches, which offers flower delivery services in Perth. He is very passionate about photography and editing. Visit www.funkybunches.com.au for more information.