Recognition is one of the most important things that would motivate employees to work harder and achieve excellence on their assigned duties. Recognizing employees' contributions and efforts would foster commitment and loyalty. Thus, it is also a very effective business strategy to help boost a business organization.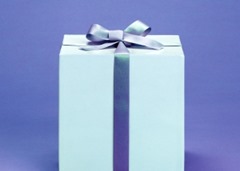 Image source sxc.hu
One way to show your employees how special they are is by giving your corporate gifts the personal touch.
Employee recognition program should always be part of any company or organization's commitment. But what gift should an employee of the week deserves? What gift suits the most dynamic employee? If you were in trouble analyzing what gifts to give to your employees, try to check on the following and see if you could find something that might interest you.
Travel Blanket. Perfect for a lot of purposes like a picnic blanket, a warm cover or a comforter, this gift will remind your employee that he works under a comforting roof. You can choose from a wide selection, from the finest material to the cool colors and to the right sizes at a good price. You can have it personalized to make it special for the recipient.
Vintage Leather Jacket for Men. You can search some reliable stores that offer packages to make it personalized. Check out on the comfortable materials and designs to make sure that it looks both cool and professional. This kind of gift will remind your employee of the warm breeze under your wing.
Personalized Jacket for Women. Women are more of stylish than men. But for sure, they want to have both comfort and style, so have your assistant look for a jacket that could meet both features. This is an all-purpose gift they could use both at the office or outside, and it doesn't cost that much.
Wrist Watch. A watch is a perfect gift to thank an employee for the years of commitment with the company. A valuable watch from a famous manufacturer would surely warm the heart and motivate your employee more. It will remind him of how you value him and his service, and in return, he will make use of his time productively.
Hi-tech Gadgets. This gift will definitely motivate an employee ten times how motivated he is at the moment. A netbook or an iPad are luxurious gifts for the deserving employees. This will also inspire the other employees to work hard and do better on their jobs. Don't count the cost of these items, a dedicated and motivated employee will return it tenfolds.
Getaway Treat. Giving an employee a relaxing reward from work would be very attractive. They would be fighting who's going to get the rewards and definitely do their best to meet everything that is expected of them. A trip for two package will surely entice them to become more efficient and goal centered.
Gift Certificates. You can give out various gift certificates from different stores or resorts. A soothing spa treatment is not bad, a dinner for two is quite romantic, and a hotel accommodation is elegant. There are still a lot of things you can think which your employees will surely be driven to get.
You will not be recognizing your employees every day, so when you give recognition gifts, do it lavishly. It doesn't matter how much it would cost you. What matters is how you inspired and empowered your employees to be more effective, productive and committed to their jobs and your company. It is also a way to discourage employee theft and related issues.
Speaking of employee theft, you should protect your business before anything can happen. Secure your company with hi-tech surveillance and monitoring gadgets to ensure that your investment is safe. If you had a problem, consult a business lawyer or avail of the pre paid legal services offered by providers with excellent BBB rating, like LegalShield.
Brandon Peters is an entrepreneur, writer and a travel, gadgets, health, and outdoors enthusiast. He loves sharing his insights, knowledge and experience in different fields. You can follow him on Facebook, Twitter and Google+.