There is a reason why there are so many holidays that are tied to delicious candy. Most people love well-made candy.  When you want to give someone special a gift, a candy gift basket is often the best idea.
You do not have to worry about their personal preferences, You never have to guess sizes (which is never a good idea) and by creating the basket yourself, they know that they are valued to you. Below we are going to give you 6 ideas for candy gift baskets that you can easily make yourself.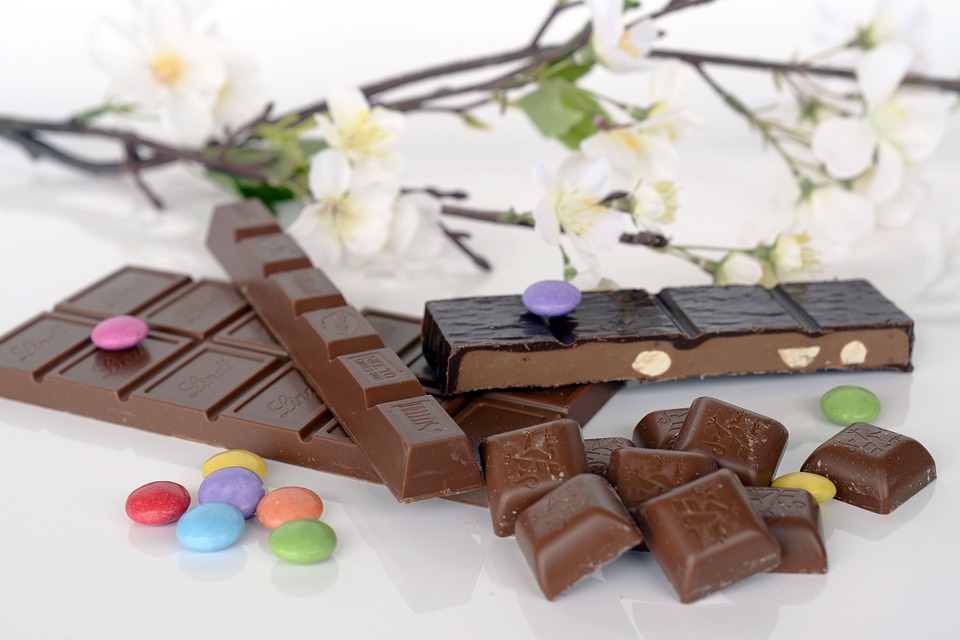 Photo credit: Annca
The Spa Basket
This is a perfect gift for any woman. This gift gives her a reason to slip away from the world for an hour or two, just to pamper herself.
Select a pretty basket – large size

The pretty basket makes the impressive

The size of your basket will determine how many towels you use. We suggest one set, meaning, 1 full-size towel, 1 face towel, 4 washcloths.

Lay the towels fat (fold the large towels in half long ways)
Roll the towels, and washcloths
Place the towels in the basket with largest in the back working to the smallest in the front.

You may need to use tissue paper to hold smaller items in place
Add a nice smelling candle
In the front, place some delectable chocolates like Lindt Lindor Truffles
Slip in some slippers and a bath bomb,
In the center of the front add some Lindt Truffles
Sprinkle a few other wonderful candy and tie a bow around the basket

Photo credit: Pexels
Coffee Lovers Basket
Coffee Baskets are always a favorite. The reason for this (besides the fact that people love coffee), is that they can easily be made for a male or female. Simply keep this in mind when you choose your colors for  fillers and decorative pieces.
Place a large basket and fill it with tissue paper. You want the tissue to be flatter in the front and fluffed up in the back. You are going to place a mug in the center, so you may want to put an empty box under the tissue paper to keep it from sinking. Place several types of coffee around the sides and back of the coffee. Fill the mug with beautiful chocolates wrapped in foil. Pile it high and cover it with plastic wrap to keep it in place. Fill in empty spots with various posts of creamer and sprinkle the baskets with candy.
Wrap the basket with a basket plastic (that can be fitted by using a blow dryer and tie the top with a coffee spoon with ribbon.
Troll Basket
Trolls are very popular with children right now. These lovable little dolls have the cutest outfits and long hair that comes in every color of the rainbow.
Select a basket with a handle. Use a hot air gun to wrap the entire basket with an artificial green vine. Do not wrap it too tight. Trolls live in the woods. Wrap it around the basket and handle once tightly making sure the basket is covered. Then wrap a loose vine around so it looks alive and let it hang a little from the top of the handle. Use shredded green paper as your filler. Now add your trolls fill your basket with candy. Make it look like some of the trolls are clotting by putting a small pile of candy near them. Use rubber bands to secure some wrapped candy their arms. Rubber band a few rolls of candy ad tie a small twine around it and secure it to the trolls hand, to make it look like he's pulling it.
Lollipop garden
Every home and garden store sells seed starter boxes. Buy a small one. You can wrap the outside in colored foil. Pour a box of (hard) chocolate chip cookies into a gallon plastic bag. Take a hammer or rolling pin to it and crush the cookies. When they are crushed enough to look like soil, fill each cup with your chocolate chip cookie dirt. Order Dum-Dum suckers because they are light. Place a sucker in each cup. (Note: you may need to cut the stick a little if they are too long to stand Sprinkle all of the containers with sparkles (clear or colored. You can glue sandy to the sides of the basket to make it look good.
There are plenty more DIY baskets. Look online for your best basket Idea.  Just figure out your theme and use your imagination.
By Jason Phillips