As they grow older, more attention must be given to the needs of our parents. One of these is to provide proper safety and security to where they live. Whether they are living with an in house caregiver, with a family member, or on their own, here are some gifts that can give you assurance of their safety: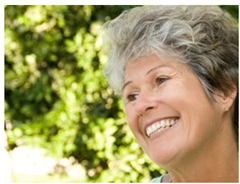 Image sent by author
1. Security Alarm – Home security alarm is considered as a good means in keeping homes safe. Get your mom and dad a security alarm, but make sure it's one that is easy to operate, you don't want to have them end up panicking when they accidentally press the wrong buttons. Have the alarm system properly installed and be patient as you help your folks familiarize their new company at home.
2. Surveillance Camera – It's not only establishments that use surveillance cameras these days. Houses and private properties are now using this to monitor activities and catch a wrongdoer in action. Whether it's the neighbor's grumpy cat or a suspicious man lurking outside the house at night, you'll find that keeping a surveillance camera outdoor and indoor will make you and them feel more at ease.
3. Phone – Communication is probably your best friend when it comes to making sure your parents are doing good. It comes very handy during emergencies and it helps alleviate loneliness when they start missing you or their grandkids. Get them a senior friendly cell phone. Most seniors would opt not to keep up with new technology, considering their physical health, so better give them something they can easily get used to so as not to defeat the purpose.
4. Bathroom Add-ons – Among the different rooms in the house, the bathroom can be the most dangerous for your aging parents. It's an important room but the needs of an older adult in a bathroom is often given less attention. Remodel your parents bathroom to become more safe. Add non-skid mats to reduce chances of slipping and falling. Also make sure there are grab bars next to the toilet to make getting up and down a lot easier for them. A phone inside or near the bathroom is also advisable in case of fall.
5. Light – So simple yet often forgotten. Make sure there are enough good lighting in your parents' house. Outside, there must be adequate light in the yard and driveway. Inside, countertops must be brightened with easy-to-install under cabinet lighting. There should also be nightlight in the halls for those trips to the bathroom in the middle of the night.
Author Bio
Amanda Smith is a blogger based in San Diego, California. She loves writing about health and wellness, love and dating, fashion and interior design, and just about anything that tickles her fancy. When she's not writing, she tries to catch up on her favorite sitcoms with her yellow labrador, Chandler Tribbiani.