Valentine's Day is approaching every day, and even when lots of people say that it is just a marketing trick to produce sales, I actually like to think that this is a special day when some people stop their lives for a minute, and use that time to get something special for others. Truth is that we should do this more often than just a few days a year, but if you're still struggling to make this part of your routine, and you're wondering what to give your man this year as a gift, I want to share with you a few ideas for the best Valentine's gifts for him. As I said, these are things we men won't tell you, but I'm willing to break my vow of silence if you promise to make a good use of this information.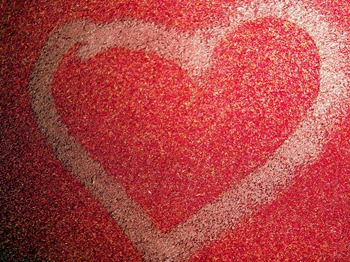 Images sent by author
Most of us are kids in a big body
This is the first thing I would tell to any woman in trouble to pick a gift for his significant other. Most men are kids in a bigger body. I'm not afraid to admit that I've grown up because of the women around me, and that is because (most of the time) you (women) are the ones that make us do things that ultimately result in progress and advances.
Just to clear this up, probably some of you will think that I'm saying you are the complicated ones, or something like that, but that is not my point. I'm just saying that it is in the nature of a man, to follow and take care of a woman, even if this means to do some things that we, initially, don't want.
This is why I say that Valentine's Day is not just for her, but for him as well. We do many things to please our girls, and that is why I applaud you considering the idea of getting a nice gift for your man. And something you can't fail with, is that which will feed his inner child.
Here are some ideas of Valentine's gifts for each type of man
Even when most of us are kids, you must know that we are not looking for candies or chocolates anymore, believe it or not we've grown up with time (and your help). This is why you have to know what type of man your guy is, and once you have a good idea of this, it's time to do some shopping.
Here I'm presenting you some of the most common types of men that you can encounter, I won't say this list covers them all, but for the most part you should be able to find or think about something.
Please don't be confused by the following titles. As I already said, most of us are kids, and as kids, we are very sweet. Something else is that you may find that your guy is a combination of two or more categories, so just go with what your gut tells you fits him best and you should be fine.
For the artist type of guy
This type of man is deep connected with other people, friends are no exception, and his girl is very important for him. He will appreciate anything that can help him to strengthen the bonds with others, so think of something he can use to do that. Creativity is definitely something he uses, so he'll really enjoy something that can help him to unleash his creative being, and if this can also help him to reach other people, better.
Things you can think of for your artist man are: musical instruments, graphic design courses, and even a photo album where you'll share with him magical moments. Books about specific topics, such as self-improvement, or even a novel with a good teaching, are appreciated by these type of guys. The key is to feed the inner child that wants to make friends and laugh with them as much as possible.
For the father type of man
I previously said that you girls make us grow up, and some of us tend to emulate that behavior, a grown up. By no means this is bad, is just us trying to reach perfection, but this is a topic for another post.
This inner child was maybe the older brother of a family, or someone who admired a similar type of guy. This type of men love to look like fine people who take care of themselves, so anything for men's grooming will actually help a lot. Something else you can do is to give a nice coat or jacket that makes them look great. Remember, this is a guy who likes to be seen as a man, as the solid part that holds the structure of his family.
Watches, shoes, or anything that helps them to look great will surely be appreciated.
For the intellectual
This is a category that many of you will find you guy fits in, and the reason is because most human beings have intellectual curiosity. Don't fall into the trap of believing that an intellectual is a person who only plays chess or reads books. Try to find what your guy is curious about and give him something related to it.
Board games can be great. Maybe your guy is a lot into cooking, so give him a recipes book or something he can use to get better at whatever he enjoys. Remember this: everyone is an intellectual in her/his specific field of interest.
For the gadgets lover
This is another category that most men fall into. Gadgets are a great thing this year, but if you allow me, a gadget must have or serve a purpose. If you give something that is useless for the receiver, what is the gift there? You have to give something that's useful.
You can find amazing cell phones, smart watches, and many other things that will make a gadgets lover very happy.
As you probably imagined, this inner child love toys, so why not giving something that combines a toy with his new body and age? I'm biased here, but I have to be honest when I say that I can't find something better than a remote control aviation gadget. I have a bit of experience with RC helis, and if you want to try these, here is an interesting article with my best RC helicopter reviews, it'll definitely help you to find the best flying gadget for you guy, and the best is that it'll help you save time and money.
I can't wait to hear how happy your man will be when he sees his new RC heli as a Valentine's gift. Trust me on this, he'll love it.
For the extreme sports lover
This category is easy to guess, so instead of going with the typical advice, I'm going to recommend something different and very new.
If you want to stay in your comfort zone, then give one of the gadgets that are very into fitness and sports for this Valentine's Day. On the other hand, if you're looking for something different this year, I'd like to recommend something called AirDog. This is not precisely something to perform an extreme sport, but rather something to admire it.
AirDog is a drone (I told you, I'm a lot into RC flying devices) that can be set to follow a person while capturing everything in video. This is a fancy piece of technology that most extreme sports lovers use to capture their aerobatics and tricks from an aerial perspective. This can be a great gift this year, not just for Valentine's Day but for any special occasion, for this type of guys.
For the crafts man
This is the last but not the least category that I have for you, because we all know that a man is very often related with tools. These guys are those who are always fixing, or improving something. A new set of tools for them, for whatever they do, will be pretty amazing.
This category can easily be combined with some of the others here, so if you want to give more than just a set of tools, the options are pretty wide.
It's time to pick the best Valentine's gifts for him!
Now that you have this information, the struggle should end. Take your time to make a choice, but don't forget that Valentine's Day is coming closer every day, so pick the best Valentine's gift for him as soon as possible and let us know how it all goes by leaving a comment.
If you enjoyed this article, please push the social buttons so that more people can take advantage of this broken bow of silence and make the best pick for their Valentine's gifts for men.
Author
I'm Jose Lozano, owner of RC Hobbies on Air, and gadgets lover. I truly enjoy RC helicopters and airplanes. You probably noticed that on this post. If you want to find more information about other great aviation gadgets such as remote control helicopters, drones, and airplanes, I invite you to visit my site. You'll probably find some good ideas for this Valentine's Day.