Technologies are evolving fast and most of them improve our lives. Nowadays most women like the latest gadgets therefore you can get her a few cool devices for this Christmas. The gadgets included in this article can be offered with different occasions as well.
The first gift ideas for her is: get a 3-In-1 Clip-On Lens Kit 180 Degree Fisheye Lens + 0.67X Wide Angle + 10X Macro Lens.
This lenses kit is a great match for any smartphone. The lenses will allow her to make better photos with her's phone. In plus artistic pictures can be created by using the lenses.
So if she has a smartphone or tablet and she like taking pictures you should consider offering her a set of lenses. You can find the technical specifications here
.
The second idea of this day is getting a pair of Bluetooth earbuds.
We all love wireless headphones because they mean freedom. Finlay there are no wires to untangle.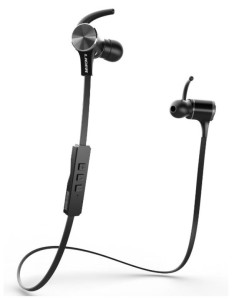 The Bluetooth earbuds will allow her to enjoy her's favorite music and to take phone calls. These headphones connect via Bluetooth to a smartphone or tablet and she will be able to live a wire-free life.
The earbuds are also deigned for the sport enthusiasts and will let her enjoy music when running,  doing sports & exercises and during other activities.
You can get more details about this gift idea by clicking here
.
And finally the last ideas for today is the Morning Mug. This is a fund gift and she will love it for sure.

This is quite a funny gift:when the mug is cold the it shows a sleeping face but when it is hot the mug wakes up!

You can get the mug from Amazon
.
Which is your favorite idea?