Holidays abroad may be getting more expensive, but that doesn't mean that the luxury traveler is a group that's on the decline. Far from it in fact, it's just this particular group of tourists are becoming increasingly savvier at picking both their destination and their travel arrangements. With so much to think about, many luxury travelers often forget to indulge in the items that would make their journey or stay even more luxurious.
If you know a luxury traveler who's all about the sun, sea and sand then here are a few gift ideas for any special occasion.
Technology
Every luxury traveler is a bit of a techno hoarder, and all of these devices are greatly important to the tourist. They help your friend to enjoy the journey, keep in touch with friends and family or help them to capture the moment.
With that in mind, we've included some technology based gifts that you can buy for the luxury traveler.
Koss Strivia Tap In-Ear Wireless Headphones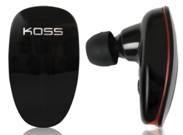 The Koss wireless headphones provide superb wire free sound quality that is perfect for the luxury tourist. Music, as any traveler will tell you, is an integral part of any trip. It helps to solidify the memory of the adventure, and it becomes the soundtrack of a particular experience. With the Koss ear bud headphones your friend will be able to greatly enjoy and appreciate the sounds of each experience and destination.
Kudocase iPad Solar Charger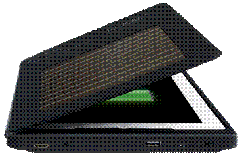 Let's face it, luxury travelers are not Android device owners. They are die hard Apple fans, and they adore their Apple gadgets. Trouble is, travelling around can drain the batteries and it can be difficult to find a spot to charge up these valuable devices. The Kudocase iPad Solar Charger is the perfect practical solution to this problem. This innovative charger can utilize both indoor and outdoor light to keep the iPad topped up with power.
Clothing & Fashion
Any luxury tourist will tell you that it's crucial to look good while touring the latest hot destination. Of course, looking good is more than just about clothing, it's about adding a touch of glam to even the most mundane of items.
We've picked out one or two fashionable items for your special travelling friend!
Goyard Passport Cover
The Goyard passport cover is a seriously highly designer item that the traveler in your life will adore. It's classically stylish but ridiculously expensive at more than $600, so this really is only a purchase if your truly love the luxury traveler in your life!
Still, with such a high price tag you can be extremely confident that no matter how much your friend or loved one travels, they will never forget where they put their passport!
Travelwrap
The Travelwrap is a designer knitted cashmere wrap, produced from the highest quality of Scottish cashmere. This award winning fashionable piece is a beautiful little number to pull out on cool evenings, and it's a great gift for female tourists. The Travelwrap Company is the name of the business which produced the original travelwrap, and they have now extended their range to include a number of items for both men and women. The new range includes travel scarves for men right through to cashmere dressing gowns (another absolute must for the luxury traveler!)
BagPod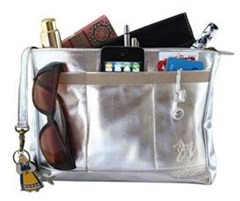 The BagPod is quite literally the most perfect gift ever for a female frequent tourist who owns more handbags than outfits. This innovative British designed product essentially allows women to pop all of their everyday items such as a phone, keys, makeup, accessories, headphones, purse and more into a highly organized insert.
This insert can then be easily put into a variety of handbags, making it much easier to transfer items from one handbag to another; something your female friend will GREATLY appreciate!
Arnauld Work Bag
Not all luxury travelers are pleasure tourists, in fact a great number of them are actually on business trips.
If you know a workaholic that travels the world then treat them to the Arnauld work bag; a highly stylish bag designed for gadgets, cables and folders and it's available in a variety of colors including coal, sand, fern and the beautiful deep lagoon (as pictured).
Author Bio: Peter Smith is a writer who has written several articles about travelling and beauty. While having a trip he prefers traveling through private jet rather than any other medium.