Christmas is the best time of the year for giving and receiving. It is a time when kids look forward to the annual visit of Santa Claus, and they will be extremely impatient to see what's under the tree on Christmas morning. There are so many ideas parents should consider for their little ones. In fact, one might get overwhelmed by the variety.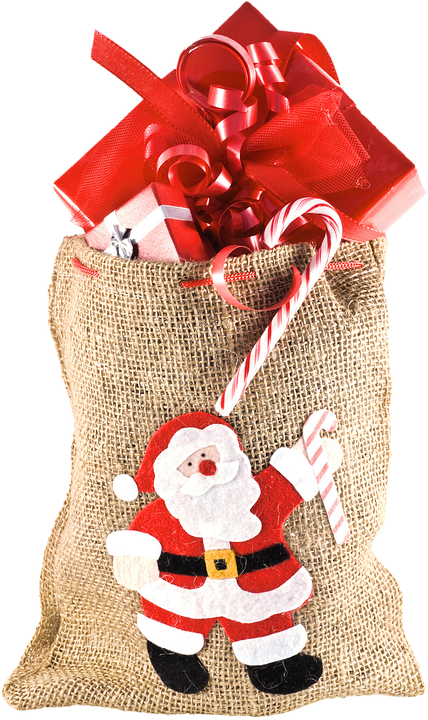 Image source Pixabay
The following awesome gifts will not disappoint your kids this Christmas. Check them out and make your pick.
Build your Own City Toy Set
This set of creative toy buildings is meant to promote your kids' imagination as they work with worldwide architectural structures to craft amazing edifices and constructions all kinds. The eco-friendly, simply designed kit will keep your little ones busy for days. They'll be able to construct the perfect house, and even use toys of their own to make it come to life and give it a personal touch.
Kid's Edible Chemistry Kit
This edible chemistry kit is quite the ingenious gift idea. It is perfect for kids who love science, or are at least curious to know as much as possible about it. The set comprises edible substances which your children can experiment with, both with their hands and tongue. The set combined fun and creativity for kids on their journey to becoming the genius scientists of tomorrow.
They'll learn a lot of cool things about formulas, acids, carbonation, reactions, gels, polymers, pigments, and more. The combos are endless; play with them and create the craziest fizzy carbonated concoctions or funniest jellies, and have a blast on Christmas morning!
5 String Banjo
Let this banjo lead your little one on a musical journey which can start with this Christmas and last a lifetime. It is made from durable materials which make it a worthwhile buy; your kid will play for a long time. Included with the 5-string banjo is a tuning key, a pick and a booklet giving the tuning instructions. Your child will enjoy showing this off.
Handtrux Shovel
The relationship between man and earth is a tightly bound one; and for this reason your kid would love this shovel to play around in the soil. The handtrux shovel is a slip-on which will allow the user to bulldoze through different types of soil, build sand castles at the beach or engage in backyard building. It is made of durable plastic and it could be the best Christmas gift you've ever offered to your toddler.
Books
If the love for the written word starts from a very early age, the parent should support that love through every means possible. Books can be ideal gifts for Christmas; however, you have to make the right choice. Is your kid a Harry Potter kind of fan, or is he more into non-fiction? Before buying anything, make book charts with some of the best books for kids. Then make a selection. The gift will certainly awake your kid's imagination on Christmas day.
Gaming consoles
Gaming consoles are pretty cool Christmas gifts for kids. Whether it's an Xbox or a PlayStation, their reaction will be the same. Now even though video games can be distractive for little ones, they can have a positive influence too. It's all about making correct choices when picking the games. Stay away from violent variants, and go for the fun, educative ones that might actually help them learn something useful.
Kinect Disneyland Adventures, Body and Brain Connection, Happy Feet 2, are just a few really fun games you could take into account. Play together on Christmas day, and make this year the happiest of your kid's life…so far.
Board games
Kids love gifts, especially around the holidays. And whether we want to admit it or not, gadgets are among a kid's most preferred today. There are other great ideas you can take into consideration though! For example, instead of a video game you could opt for a board game. It's much more educational and it can be enjoyed with the whole family. Several of the best board games for kids are: Dixit, The Settlers of Catan, Splendor, Jenga, and numerous others.
Make your pick, and make this Christmas memorable for your beloved kids with the best gift idea!
By Jason Phillips