Men can be exceptionally difficult to buy for. On the one hand they may tell you exactly what they want, regardless of your budget; on the other, they say they don't need anything. Neither of these answers is helpful to you! The following list should give you some inspiration as to what gift to buy which will make his day: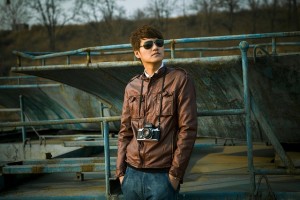 Image source pixabay.com
Italian Supercar Experience
Show someone special just how important they are too you. This gift can be bought online, via Virgin and will give your man the chance to drive both the Lamborghini Aventador LP700 and the Ferrari 458 Italia. This is a gift they will never forget, although at £495 it is not the cheapest!
The Barbour Jacket
This coat is elegant and sophisticated and embodies the spirit of the British country gent. It is the result of collaboration between Land Rover and Barbour and is guaranteed to keep you warm in the winter. Your man will certainly look good!
The DJI OSMO Camera
This clever new device holds the camera in a special clamp and provides a decent hand hold for anyone to be able to comfortably carry it around with them and take pictures or movies whenever and wherever they like. The special effect of the DJI OSMO Camera is its ability to eliminate hand shake. It has a separate lens on a stalk at the top and this is completely unaffected by the movement of your hands. You can be assured of perfect photos every time!
Fallout 4
If your man is into games then he will definitely want to be given this game. Fallout 4 has been eagerly anticipated and will provide hours of fun! The basic premise involves a survivor climbing out from a nuclear bunker to look for their family. It has a host of new features and may just get you hooked as well!
Boss – The Scent
This is the latest offering from Hugo Boss and is a great gift for any man who likes to look after himself and makes the effort to smell good. The scent is a combination of ginger, leather, lavender and some softer fruits. Impressively it is both light and sweet while being deep and intoxicating!
The Sneaker Boot
This is the latest trend in footwear. A hiker style, trainer boot can offer the insulation and warmth of a wool lining combined with the look of stylish, trendy footwear. Most major brands have something to offer; you may be spoilt for choice!
Monopoly: Game of Thrones
There are many different variants of monopoly on the market and this latest offering is essential for those cold winter days, especially if your man is a Game of Thrones addict! Hotels are renamed keeps and you can even play as a wolf!
Samurai Kitchen Knives
This set of knives is presented in the traditional Samurai style and features four, incredibly sharp, knives. It is the perfect gift for someone who loves cooking and wants to personalize their kitchen.
The Self Stirring Mug
This gift is fantastic for the novelty value alone! It is also a great gift for someone who already has everything. The mug takes two batteries and is then turned on by either flicking the switch or holding the button down at the top of the handle.
Heated Back & Seat Massager
At the end of a hard day there is no greater feeling that sinking into your favorite chair and turn on the massage function. This massager has five motors and can pulse, tap, knead, roll r simply be left on auto. The massage motors are perfectly positioned to cover the entire back and it is even possible to select which motors to have on. The chair offers a soothing heat to relax your muscles. The pad is portable and can be taken to work; however, if it is left at home you will also be able to indulge!
Accessories
Believe it or not, today's modern men wear accessories. Leather bracelets, necklaces, earrings and even rings are quite in trend, provided that they are worn properly. In fact, mens signet rings in particular, are incredibly fashionable. They come in a wealth of sizes and shapes, and they're truly eye-catching.
There is a huge range of gifts available on the market at present and there will be something that appeals to your male friend.
By Jason Phillips