Have you realised it is only a few days a way from Christmas, and you have completely forgotten about giving Christmas cards to your business associates, friends and family. Are you in real trouble because you have just realised you have bought nothing for your spouse on your anniversary? Hopefully, you have not realised when it is too late. In that case, there is little anyone can do for you. There will be times when you will need instant help with your situation, and here is a look at what you can do.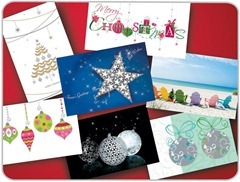 Time Delay. White lies are not as bad as not doing anything at all. If you have not done anything about a particular situation, consider the intelligent construction of a reason why you have nothing prepared. This will buy you time. You can consider methods of communication such as email and Facebook to notify those concerned you have something planned. Call it time delay, or call it damage control, but it is better than doing nothing at all.
Instant Services. There are a number of companies all around the world that earn their income on specialist situations just like yours. It is going to cost you some real cash, but that may well be much better than the option of doing nothing at all. Some of these services have global networks that can solve your problems on the other side of the planet in a matter of minutes. Some even have gifts and cards such as xmas cards, ready to choose, and ways of getting your message across.
Admission. Sometimes it just pays to be honest. We all make mistakes. Forgetting an anniversary will get you into real trouble, especially if you are a man – and why is it that it is normally the case a man will forget? Being honest about it, apologizing and then stepping into full damage control is an option that cannot be left out. Again, there are companies that specialise in these kinds of situations. If you cannot come up with an excellent solution, then get some help by those who know how to really impress.
Planning and Management. We live in a world of networking and marketing. It has been shown there are limits to the amount of interaction any single person can have. That is why we have personal assistants, and accountants, and other professionals helping us do our jobs or keep our lives organized. Gift and greeting management services are available. They provide a range of services, from specialised services for the individual (such as simple a christmas card), to providing solutions for large corporations. Having someone take care of this part of your life and business life will stop you getting into an emergency situation in the first place.
Web Direct Solutions. There are a number of online greeting card companies, such as charity Christmas cards and greeting cards companies that do a lot more than just sell cards (and ensure donations go to the charity of your choice. They can help you with personal greeting messages, and even provide express delivery solutions.
You can be certain of an emergency situation occurring in your life more than once. I have the worst curse of all. I have forgotten my mother's birthday for every year of my life, even when I have read her ID and other documents to try and remember the date. I can never remember the date when it comes to that time of year. Now, I use Google's Gmail functions, and set up my calendar and reminders for each year. Damage control is not only very costly in monetary terms, it makes you feel like a fool.