Looking for a cool present for your gadget loving pal? The iPad is the hottest new gadget of 2012, and with its popularity comes a plethora of new accessories that are perfect for gifting. There are a range of iPad accessories on the market that can fit any budget and occasion, from the tight budget present to the capricious splurge. In this article, I hope to list out some of the more popular iPad accessories that you could gift to your gizmholic girlfriend or boyfriend, including items within a broad cost range from inexpensive to extravagant.
Logitech Ultrathin Keyboard Cover
At around $110 the Logitech Ultrathin Keyboard Cover for iPad 2 is the most expensive item on this list. This cool keyboard extension accessory is perfect for iPad users who do not wish to do all their typing on the virtual touch screen keyboard. If your friend is anything like me, there is something special about the tactile pop of a physical keyboard that is so essential to the typing experience that it feels like something is missing when it isn't there. This keyboard also doubles as a protective cover, so it is easy to carry it around without being just one more item that has to be lugged around or packed up.
Technocel Leather Flip Book Case

For a nice professional look of a portfolio notebook, the Technocel Leather Flip Book Case/Folio for Apple iPad is a great protective cover. And at under $20, this professional looking accessory comes at a very affordable price. If you are looking for something a little more casual, the rooCASE Dual Station Premium Leather Case has a fun look while still being extremely pragmatic. The elastic hand strap on the back is a nice feature for reading or typing while on the go, say through an airport or taking a walk around the neighborhood with the dog. It is available in Black, Magenta, Pink and Red. At $25 the rooCASE is quality leather and its look is suitable for both men and women without being too gender specific in design.
amCase (TM) Premium Screen Protector

Anyone who has spent any time with a touch screen gadget like a smart phone knows the value of a screen protector. The iPad is no exception. The amCase (TM) Premium Screen Protector Film is a great option for an entry level, standard screen protector. This will cost about $11 on Amazon. For a little more money, the ArmorSuit MilitaryShield is also available for $15.
Speaking of Amazon, they have begun a new line of consumer electronics gadgets and accessories branded AmazonBasics. The goal of the AmazonBasics brand is to provide a number of common, simple accessories for everyday consumer electronics at a low price, attempting to create a unique line of "value" accessories. For the iPad, AmazonBasic offers a basic stylus that conveniently fits in a pocket like a ball point pen. The AmazonBasics line offers a stylus for several other handhelds such as the Kindle Fire, Apple iPad 2, the iPad 3, Motorola Xoom, Samsung Galaxy Tab and the BlackBerry PlayBook.
iTunes card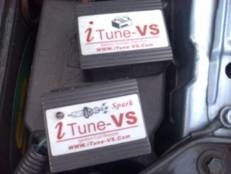 Another great gift for your iPad loving buddy is an iTunes card. Since the iTunes cards come in several denominations, these are a great option for gift buyers of all budgetary levels. The iTunes card is good for credits at the iTunes store. At the iTunes store, users can purchase movies, music, and even apps for several devices. The universal applicability of the iTunes credits makes it a great gift for anyone since the credits can be applied to music, movies, TV shows, and applications that are downloadable on any iTunes compatible device from the macbook (or PC) to smart phones and, of course, the iPad.
Author Byline
The post is shared by Jason Phillips; he is a tech geek with a different view point. He works for truprotection.com, and he likes blogging.