Whether you have your kids or not, there comes the point in your life when you want to buy clothes for the little ones around. You look for different gift ideas, and you realize buying clothes for little kids can be a perfect kid. However, the way you select the ideal clothes may not be appropriate enough. Some of you look up online on women's clothing websites while others seek recommendation. Stress yourself no more because we have the list of "Dos and Don'ts" that you need to consider before buying clothing gifts for your little one.
There are a number of tips to consider before buying clothes, especially for a child. It may sound simple, but it is not as easy as looking up for a dress online on a women's dressing website. To choose the right clothes for your children or to be the coolest aunt/uncle in the family, here we provide you with with the most important things to consider before buying clothes for your little ones.
Consider the seasonal factor:
You might have bought the cutest sweater for you baby but what's the use to it if it is sweating hot outside. By the time the winter arrives, the baby might grow out of the clothes. So, seasonal changes are a must to consider while purchasing clothes for babies.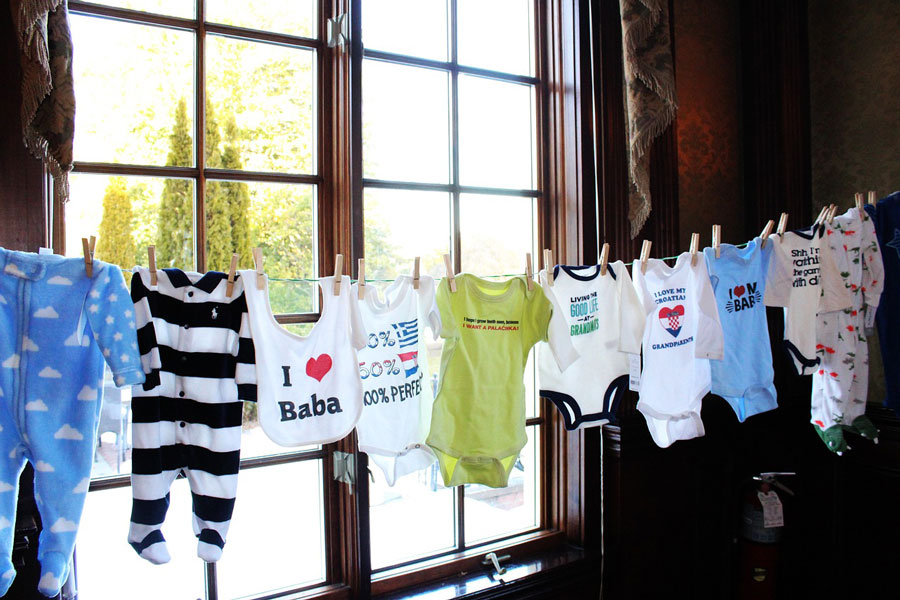 Ignore ruffles, laces and buttons:
As adorable as it may look, buying fancy clothes for your little can be extremely uncomfortable for them. The baby may wear it once for a function and get an obligatory picture taken to be posted, but it will rest in the closet for the rest of the time. Even the parents find it inconvenient as the children create a mess by crying and being super uncomfortable throughout the function.
Buy comfy clothes for them:
Ask a parent about the perfect dress for their children and they will tell you "Comfortable, cozy clothes". Children are easy to handle when they wear comfortable pyjamas and easy to wear shirts. We understand that you want your gift to stand out, but buying a suitable outfit for the baby will be super helpful to the parents and the baby.
Look for the perfect size:
Sometimes you look at a dress, and it is just so cute that you immediately get it for your little one. Make sure that you don't buy something very tight or very loose for the baby or else he/she will be uneasy every time they wear it.
Choose the softest fabric:
An essential factor to consider is the fabric of the clothes you buy. Getting your little one a smooth fabric will prevent them from rashes, skin allergies or any other skin issue. Moreover, the baby feels secure and comfortable throughout the day. Also prefer buying "Tag-free" shirts for babies, as these tags can be extremely frustrating to kids, and they always feel uneasy. If you can get a little over the budget, get your baby the organic fabric as it prevents any skin irritation or redness.
Buy clothes that are easy to put on and take off:
Newborn babies wear diapers which need to be removed and changed off and on. If you buy clothes that come on and off quickly, it will be highly suitable for both the babies and the parents. While buttons are very tiresome to work with, you look for clothes with zippers and hooks to easily change the clothes of the babies.
Add matching accessories to the gift:
When you buy a gift for your niece, nephew or some other little one, you can make it an all in one package by adding matching accessories to the present. If you purchased a pretty pink shirt, add a little cloth hairband. If you are getting a short skirt, add a little underwear for parent's convenience.
 Lastly, no gift is better than a gift with love and feelings. So, whenever you buy something for your little one, make sure you buy it with respect and follow the tips mentioned above. We are sure it will make you the child's new favourite.
By Khan Hasssan