A lot of parents don't know what toys to get for Christmas this is why I have made a list with some of the most wanted toys.
Christmas toys for boys
Character Options Armed Forces Vector Thrust Fast Jet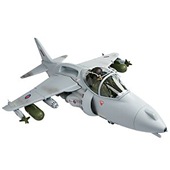 This impressive jet from the Armed Forces range features a fascinating level of detail. Discover the 2 spring powered wing missiles and the retractable landing gear as you explore this fantastic model.
Armed Forces Battle Tank
Inspired by the Challenger 2 – the British Army's Main Battle Tank – and the Scimitar Armoured Reconnaissance Vehicle, this detailed desert camouflage Fast Pursuit Battle Tank is ready for action.
This fully armoured battle tank can handle any rough terrain and can move across a variety of surfaces. Keep control with the rugged rubber tank treads that give you super traction. With a real firing missile you can overcome enemy forces, confidently move into your chosen position, rotate the turret, lock onto your target and fire! The opening turret and driving hatches allow you to fit 2 Infantryman so you can create your own battle scenes using your 10 inch action figures.
Playmobil 4222 Medical Helicopter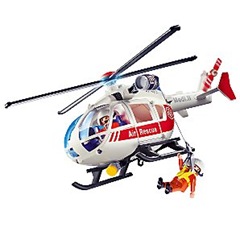 Playmobil's recue helicopter can provide medical assitance to areas inaccessible by road. It has a knob to rotate the propellors and activate helicopter sounds. Two doors, the cockpit and the rear section open for easy access and there's a working winch.
The set also includes a pilot and winchman, helicopter landing pad, fire extinguisher and full-length sling for carrying patients.
Transformers: Revenge of the Fallen Megatron
Featured in the recent Transformers movie, Megatron is powerful and fast. This model has realistic styling and swiftly converts from vehicle to robot.
Christmas toys for girls
FurReal Biscuit, My Lovin' Pup
You can't help but fall in love with Biscuit, the gorgeous Golden Retriever pup. He's life size and has the most adorable, pleading eyes ever! There's no need to train him as he'll sit up, lie down and he'll even beg and give you his paw.
But remember, you have to love and care for him, as he loves attention from his owner and responds to your touch with an affectionate nuzzle and heart melting puppy noises!
Zambi the Elephant
Zambi the baby elephant is a very special African elephant that will delight children who dream of having their own exotic pet. Pet, tickle and touch one of the sensors on Zambi's back, chest and trunk and he responds just like a real baby elephant. He moves his trunk up and down, wiggles his ears and makes lifelike trumpeting and chewing sounds! He will curl his trunk around your finger and even "blows" kisses to you! Zambi's ears and included bracelet are adorned with artwork created by African children.