WOW. Have you ever had that reaction when opening a gift? I believe that in today's society, this is becoming increasingly less of a common reaction, particularly since there are so many gift giving occasions and quite simply because people buy what they want for themselves, or tell their family, friends and colleagues what they want – so there's not really the surprise element when unwrapping gifts these days.
For these reasons, I believe that receiving a gift that really stands out from the crowd at every single occasion is going to be hard (even if you give a large sum of money, or if the present has been specifically requested).
It is not impossible though to find unusual gift ideas that will impress and surprise friends or family on a special occasion, such as a wedding. For example, as wedding gifts you could give a bottle of champagne, some champagne flutes, or even a photo frame – they fit in with the wedding theme. However, if you think about it, the bride and groom could buy these gifts for themselves and to be honest, they are not particularly thoughtful or inventive. Nonetheless, what you could do is add a personalised touch to these individual, some might say "boring" gifts, which can easily be done by adding some engraving. Engraved Gifts and the engraving on them will add that special touch to an otherwise ordinary gift, transforming a simple gift in to a wow factor present that will be sure to impress the married couple.
Engraved Wedding Champagne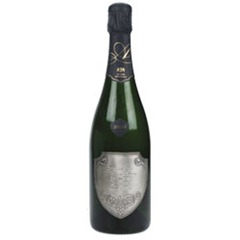 Engraved champagne with a congratulations message etched into the glass is an ideal wedding present for the bride and groom, (obviously only if they drink alcohol). Yet, if they don't drink the contents of the bottle, it doesn't matter too much, as the bottle can be kept as a keepsake for many years to come. There are many different bottles to choose from as well, including every day drinking champagne or branded engraved champagne gifts, such as Moet and Chandon, Dom Perignon, Bollinger and Veuve Clicquot for example, for those who have a high budget, or who have perhaps a closer relationship to the bride and/or groom.
Personalised Champagne Flutes
Personalised champagne flutes are also really great engraved gifts that can be given to the happy couple on their wedding day. Once again, the champagne glasses can have a personalised message engraved on to the front of each glass; the message you write on each flute can be customised to the individual bride or groom. You could add the date of the wedding, plus a short congratulations message should you wish. There are many different designs for personalised champagne flutes to choose from, some are silver plated with hearts, or the word Love written on the stems – these are perfect for wedding couples who like a little glitz and glamour. There are other champagne glasses available too for the more traditional couples, which are simpler in their style. The choice online means that you are certain to find a set of engraved champagne flutes to give as engraved gifts that will certainly stand out from the crowd.
Personalised Photo Frames
If you received a photo frame on your wedding day as part of your collection of Wedding Presents, I think you might be impressed. If you think about it, a couple is certain to have a number of photographs taken, that they may want to showcase in their house after their special day; a pretty photo frame with a wedding based theme will fit really well with being able to do this. If you choose a photo frame that fits in with the bride and groom's house, or their taste in general and you take the extra time to personalise the frame with Mr and Mrs Surname and the date of the wedding perhaps, we are sure the couple will love it even more!
So, if you are unsure what wedding gifts to give the bride and groom on their wedding day that they will love, consider giving Engraved Gifts. Ideas such as engraved champagne, personalised champagne flutes and personalised photo frames are among some of the unusual wedding gifts out there, which are sure to impress the happy couple and will definitely stand out from the crowd.