A baby shower is a once-in-a-lifetime event for the mom-to-be. Make it special by honoring her with your presence. Then, honor her with a wonderful present. You don't have to spend a lot of money to give an expectant mother a shower gift she'll adore. If you're pressed for ideas, here are four gift suggestions that are guaranteed to please: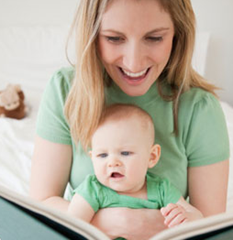 Image sent by author
White Wear
Everybody loves perusing the department store's cute-as-a-button outfits for boys and frou-frou dresses for girls. What the new mommy will really appreciate, however, is a practical package of white onesies. These versatile duds go with everything from summer shorts to cotton pants to baby blue jeans. Best of all, they can be bleached and worn again and again.
Consider including a multi-pack of white socks with the onesies. Every baby needs an ample supply of socks to keep their piggies warm, and tiny baby socks get lost faster than the shake of a rattle. A busy new mom appreciates a drawer full of all-white socks that will match any outfit.
Fleece Sleep Sacks, Jammies, and Baby Blankets
Help the new mother keep her loved one warm and secure with the gift of fleece. Whether you choose a cozy fleece sleep sack or a fuzzy pair of jammies, this comforting material is one of the best choices for baby.
If you want to give a gift with a personalized touch, consider putting together a no-sew blanket made with the fleece fabric of your choice. Visit your local craft store to browse their selection of colors and patterns. These blankets are a cinch to make; find easy-to-follow directions at the store or online.
Books for Baby
A child can never have enough books. Choose colorful, textured board books for baby's infancy stage, or select from the vast array of toddler and preschool picture books available in stores. Reading aloud is one of the most nurturing things a parent can do for a child. You'll get a special thrill knowing you helped contribute to this important library of developmental literature.
Gift Cards and Cash
If you're still not sure what to buy, reach for a gift card at the grocery store checkout or slip some bills into a greeting card. New mothers appreciate the freedom that cash provides. Remember, the most important gift you can give is not the present. It's your presence in the new mom's journey into motherhood that she'll treasure the most.
Article by Rose McKellen