Picking up a gift it is never easy. We should always be prepared with some nice gift ideas, also for the small ones in the family. It's easier to buy gifts for kids than adults, because they are perhaps not as picky as the older generations. Nevertheless, it's still important to think practically about the gifts we give to children. The best gifts for kids are practical for adults and of course fun and pleasant for the small ones.
Teepee
The most important factor in a child's life is a sense of security, and home of course. Children love hideouts and places to hide, therefore tree houses and teepees are a wonderful opportunity for the little ones to have a little place of their own. During the wintertime, indoor teepees offer a tiny space within a home, where especially the very young ones have the opportunity to hide and play, and learn the joy of having a little home of their own.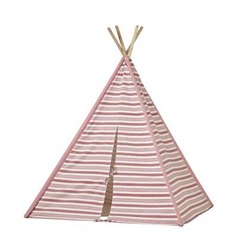 Pink Stripe Teepee by The Land of Nod.
Shirt Jacket
A shirt jacket is a smart solution for a combination of indoor and outdoor activities. There are many occasions where children need to be dressed and undressed because it's too cold outside, but too hot in the car or the shopping center to have a thick jacket on. A shirt jacket is something in-between and therefore can simply bet unbuttoned without having to take it off. It's stylish for the baby and practical for mommy and daddy.
Red and Navy Checked Shirt Jacket by Timberland
Notice Board
Part of growing up is about learning and mimicking adult actions, it is therefore a good idea to get a notice board for the youngster to post messages or drawings on. As there are pins included, this board is not for toddlers and should be used under supervision.
Cork Notice Board by OyOy
Blankie
Blankets are used by all kids from the very beginning to the early teens. Small blankets with animal prints are best for babies and toddlers, because children of this age are interested in playing peekaboo – and role games. Apart from the creative advantages of the small patterned blankies, cotton blankies are comfortable accessories to sleep.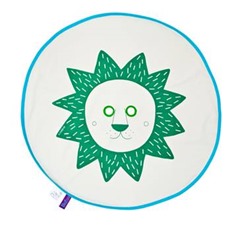 Lion Blankie by BU!
Author Bio
Sara Coppola is a blogger in the fashion clothing industry at Passion for Fashion; and she is working her way to become a freelance writer. When not working nor writing, she loves to walk around, travel, take pictures and buy presents for her loved ones.