This post is dedicated to the most important women in your life: your wife, mom sister and daughter.
Gift ideas for wife
As a Christmas, birthday present or if you just want to say "I love you" you can offer a Rainbow Spacer Necklace.
This gift will be appreciated because all women love jewelry and in plus the Rainbow Spacer Necklace is very beautiful.
This jewelry is made with gorgeous natural mixed stones including garnet, amethyst, and blue quartz and brushed gold beads.
Your wife will be admired by family and friends wearing this necklace for sure.
If you can afford a more expensive piece of jewelry for your wife have a look at the Convertible Diamond Necklace.
This necklace it is really gorgeous. In plus it can be easily converted into a "new" piece of jewelry just by opening and closing it.
It is a versatile pendant which allows her to change her look in seconds.
Gift Ideas for sister and daughter
If your sister and daughter is a child give her some toys for girls. Barbie dolls, doll hoses, games and electronics toys are recommended. The gift ideas from this post are for young ladies.
The first idea is to get a beautiful duffel bag for her. I like the Weekend Bag because it has an attractive design and it is the perfect size to Carry On to all types of transportation.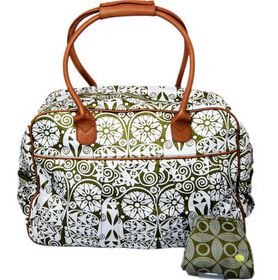 This handbag combines the genuine leather handles with printed organic cotton exterior and interior. The result is a chic, eco friendly hand bag that every young women will adore.
It is cold outside so any women will want a stylish accessory to protect her from cold. So offer her a Cable Knit Scarf Set.
This hat and scarf set is the perfect gift in a cold winter. She will love them. Not only the hat and scarf will keep her warm, but she will be in style wearing them.
Gift ideas for mom
The scarves protect women form the cold of the winter and also they are trendy fashion accessories.
You can get for your mom a chic scarf like the Love Quotes Scarf.
This scarf is stylish, so she'll look good wearing it. In plus the Love Quotes scarfs come together with a quote about love from a notable historical figure. This will pleasantly surprise her.
And the last gift idea for today: get a Handbag Essential Kit for your mom.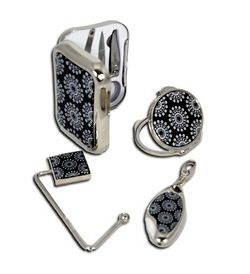 This kit contains all the important things a woman needs in her bag. The kit includes: manicure set, compact mirror, handbag holder and a mini flashlight.
Useful and stylish in the same time.