As people are feeling the pinch, an online voucher retailer has developed a Christmas Toy Price Monitor which shows the best deals you can find online for some of this year's hottest toys.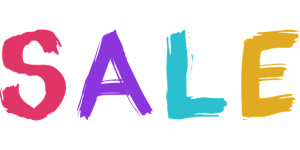 Image source Pixabay
With Christmas just round the corner, online voucher website www.myvouchercodes.co.uk have created a handy Christmas Gift Finder, for parents to observe the prices of some of the most popular Christmas toys on the market now. This helpful tool allows parents to find the best prices for the must have toys.
This year's top 10 toys
Barbie My Style House
Frozen Sing-A-Long Elsa
Lego City Deep Sea Exploration Vessel
Little Live Pets Birds Clever Keet
Minions Tumbling Stuart
My Friend Freddy
Nerf Modulus
Pie Face
Star Wars The Force Awakens Battle Action Millenium Falcon
Thunderbirds Interactive Tracy Island
All of which can be found at the best prices on the helpful tool, along with other popular gifts for children of all ages. Check out the top Tech and Gadget gifts, the top Video Games and the popular Classic Games some with a twist and the top Books for 2015!
Christmas Gift Finder
Mark Pearson, founder of My Voucher Codes said:
"We know that many parents are looking to keep costs down this Christmas and from our experience looking not to get in debt over the Christmas period. So we thought it would be beneficial if we produced a Christmas Toy Price Monitor, which finds the best prices for some of this year's most wanted toys."
He added:
"Our price monitor is updated daily and you can see the best prices available from retailers online. Also you can make sure you find the voucher codes for these stores as well, ensuring you get the best possible price for toys this Christmas."
By Ryan