Are you a lover of fashion? Do you simply love to wear new things whenever you can? Then, you should probably try online clothes shopping. Doing shopping over the internet is one of the fun things I love to do today. Actually, I'd rather skip a day at the beach and do my shopping online. It is absolutely fast and easy to do. I always say that it has made shopping a fun activity. Online clothes shopping takes the shame out of shopping for clothes, because it makes it so easy for you to access any store you want and actually do your shopping on time. Often times, people feel ashamed when they have to shop for things like clothes, because the store might ask you to try them on, or you might meet people that you know. Doing this online, all this shame is eliminated and all that you are left with are the advantages of getting fast service.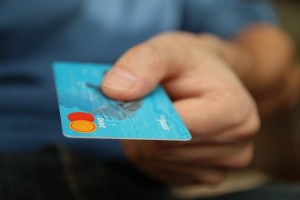 Image source Pixabay
However, despite all the advantages that online clothing shopping can bring, it can also bring a few things to be nervous about. Granted, it allows you to choose from a variety of styles and outfits, but it also brings with it the worry that what you are buying might not fit at all. This is because; in actual sense you are buying something that you have not seen and trusting that the store you are buying from will get things right. In some instances, I have found myself having to return a few of the clothes that I have bought online because they were either too small or too big. It is out of this that I thought I should give you some help as to how to best manage your online shopping experience. The best thing for you to do is to do a little planning and what I would simply call smart shopping.
What you should first do is get measurements for your body which are accurate and up to date. Once you know your size, you will be able to shop without any fear whatsoever. This way, you will only have to provide your details to the shop and you will be good to go. In instances where you find it difficult to get your own measurements, you could try to get a professional to do it for you. A professional will definitely know which measurements are most essential for your clothes essentials. Alternatively, you could also get a friend to help you, especially when it comes to measuring hard to reach places like the bust for ladies and the inseam for our gentlemen friends.
All in all, when online fashion shopping, there are certain things that you need to be weary of. When all these are sorted, online shopping fashion can be an experience to be envied.
By Alex