If you're not a tech aficionado, shopping for the video game fanatic in your life can be tough. What can you buy someone who's constantly updated with the newest tech gadgets? You can't get them tablets, phones, or smart watches because they most likely already own the latest model. The only solution left is to use your creativity to knock their socks off. Here are some great ideas to help you out.
PowerCastle USB Battery Pack
Even though an external battery pack doesn't scream sexiness, it is an ideal gift for road warriors, travelers, and mountaineers who cannot stay away from their favorite video games. PowerCastle is an innovative portable battery that can store an incredible 11,200 mAh of power. In simpler terms, this is enough for someone who must charge their iPhone or iPad numerous times. It's not super-heavy and it is the size of a deck of cards. It features dual USB charging, so that you can fuel more than one gadget at the time.
Images sent by author
Logitech Multi Device Keyboard K480
This wireless keyboard is one of the sleekest we've seen this year. It is great for typing when you're sitting at a computer, but it can also be used on mobile devices. Designed for tablets and smartphones the K480 has the most interesting cradle designed. It holds your device in a comfortable angle, and it packs a 3-position knob that permits users to pair the keyboard with their Bluetooth-linked devices.
Customized Gaming Controller – The Controller Shop
This is a really cool idea. If your significant other is a PS4 or Xbox One fan, you could buy them a customized controller. One The Controller Shop website you'll find a wealth of gadgets available for purchase. Starting from the most colorful to the most unusual, this gift idea will definitely put a smile on your boyfriend's face.
Nintendo NES30
If your boyfriend/girlfriend already has the newest and coolest gaming devices on the market, you could buy them an old-fashioned Nintendo NES30. The company has been making controllers for ages, which makes NES30 a classic. An upgraded version of this controller has Bluetooth in order to make it compatible with today's advanced operating systems: Android, iOS, Windows and Mac X. And since Nintendo has just released Super Mario for mobile devices, using the NES30 to play the game will definitely bring back some memories.
PlayStation TV
With PlayStation TV you will be updated with everything PlayStation has to offer: amazing games, PlayStation Vita games and TV. Gain remote control for your PS4 on any TV set inside your home, and keep your gaming adventures linked to other viewing devices too. Use the gadget to experience PlayStation Vita gaming on larger screens, and purchase or stream some of your favorite TV shows, movies and music from the PlayStation Store.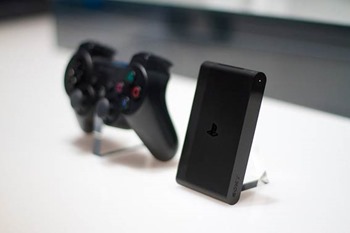 Xbox One Digital TV Tuner
Xbox One's Digital TV Tuner is an exquisite tech device. If you're not linked to a compatible TV, this device is console-specific. It supplies OneGuide listings, live pausing, TV playback with snap mode, full command and control with speech, controller, media remote and Smart Glass. The Xbox One TV Tuner allows gaming and watching TV all at the same time. It's the perfect gift for a loved one with a weakness for tech stuff.
This 2015 we've seen a wealth of new tech devices hit the market. Some of these devices are actually truly pioneering. Since it can't be easy to find a gift for a video game aficionado, the ideas we just mentioned above might just get you out of trouble.
By Jason Phillips and Dirt Bike Games 365!