For this Valentine offer something sweet: chocolate.
Chocolate is love by almost everyone and it will be a delicious present.
Below you have 3 Valentine's day chocolate gift ides.
#1. Superior Selection, no-alcohol chocolate gift box
A truly unique collection of outstanding flavours and forms in both milk and dark chocolate, such as; salted butter caramel, croquant, coffee ganache, creme brulee, earl grey, passion fruit, single estate truffle and 22 carat gold.
#2. Chocolate temptation box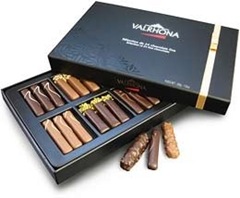 This exquisite chocolate gift box contains a fine assortment of chocolate sticks of superior Valrhona quality, such as; dark chocolate with pear, milk chocolate praline, chocolate with coffee, dark praline with grapefruit, milk chocolate ganache, marzipan with pistachio, bergamot chocolate ganache and praline with cardamom.
#3. Chocolate Mendiants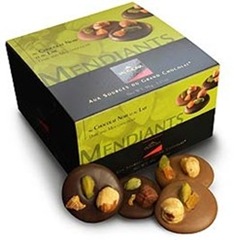 A box of 16, superior quality, milk and dark chocolate mendiants. Topped with roasted hazelnut, pistachio and apricot.
All chocolate gifts presented here can be purchased from ChocolateTradingco.com.