When it comes to diamond rings, it's the details that make a big difference. All diamond rings have a shimmer, with a beautiful band, but if you are looking for something unique, there is need to look for details that no other ring features. The unique element could be the diamond cut, the diamond color and setting or even the diamond band itself. So, here are listed a few inspirational designs for diamond rings that are perfectly suitable for presentation to your loved ones.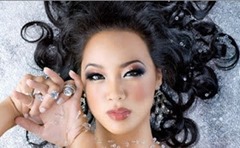 Images source kobemarkdiamonds.com
Flower and Blossoms ring by Jeff Cooper
Jeff Copper, the designer who is well known for his unique jewelry designs has given us handmade diamond rings in styles so unique and designs so out of the box, we all fall for them instantly. The Flower and Blossoms ring by Jeff Cooper features a delicate cherry blossom design, which adds a new flavor to the otherwise simple solitaire ring. The design is delicate and very romantic, women no matter of what age are going to fall in love with it from the moment they see it. If you are buying this ring for you girlfriend then you should know how to find perfect ring for her to make her more than happy.
Juicy Cathedral Ring
We all appreciate the elegance and beauty of the vintage style rings. From the stone setting to the metal used and every small detail vintage designs are real charmers. Replicating the same vintage aura is the Juicy Cathedral Ring that redefines luxury. The fancy colored diamonds that are pave set along the sides of the ring band, give it an all new sophistication and class. The cathedral set diamond in the center gives the design solidarity and a rich character. Also, there are intricate carvings over the band that adds antiquity to the overall design.
Intricate Flower band
The next in line band is something chanced upon randomly. All one can see is an intricately carved ring with a large number of tiny diamonds that ornate the entire band to give it bright shimmer. The ring features 18k white gold, and boosts of 81 small paved diamonds. The band is ideal for gifting for any occasion of life. Present it as a wedding band to your beloved or to your mother for birthday or anniversary and there is not a chance they won't fall for its minute details.
Jostens diamond ring for men
The fact that females have always been in love with diamonds is apparent, but it is also a fact that more and more men are now inclined to have stylish rings on their fingers. So, if you are in search for a masculine, yet stylish ring, Jostens diamond rings for men can never disappoint you. Craved from solid metal and boosting a subtle diamond in the center might be a usual thing, but if you notice the solidarity in design and elegance, you're sure be awed by the ring design.
Five strand twists weave diamond band
A personal favorite in the list, the five strand twist weave is something very rare to find. Yes, maybe plain gold rings may feature this design, it is the diamonds set into the same band, which makes all the difference. The ring in the picture displays a beautiful pink diamond perched on gold band that is designed with a five strand twist weave.
Steve Moskowitz is a professional author and writer. He had written many articles on diamonds jewelry as a gift, engagements rings, micro pave wedding bands, halo style rings and also on fashion.