3 custom Valentine gifts for men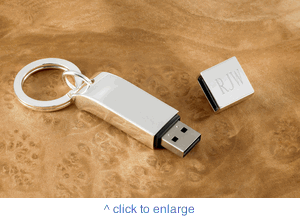 More than just a key chain, this unique personalized item is also a 512 mb flash drive! Both elegant and useful, our personalized flash drive key chain is sterling silver-plated and bears the initials of the owner.
It can be personalized with three letters.
Three gifts are better than one! He'll have everything he needs in this unique gift set featuring a personalized multi-use penknife, handy flashlight, and sturdy compass.
Stainless steel construction and a brushed finish lend a hint of elegance to these everyday items. Perfect for outdoor lovers!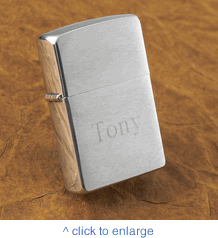 For the smoker who wants a good-looking, reliable lighter that works every time, you can't get any better than Zippo. This personalized brushed chrome model is both attractive and sturdy and fits easily into just about any pocket or even a small purse or wristlet.
Engraved with the name or initials of the recipient, this lighter is one he or she will treasure for years to come.