In the previous posts I have talk about the beer lovers: gigantic beer cup and the fake beer gag.
So in this post I will cover another funny gift who may be offered to your friends on April Fool day.
Beer can wraps will help your friend to instantly convert beer cans to soda cans.
Just see the image below.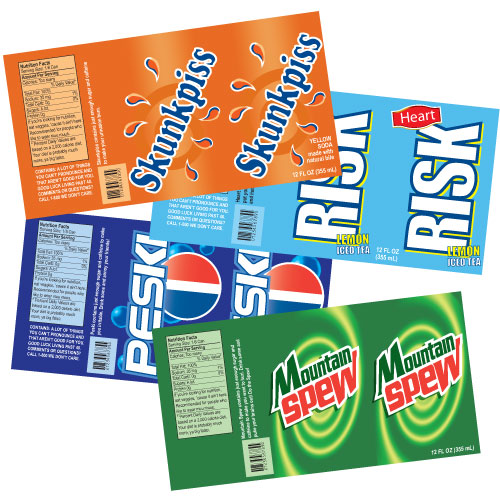 Want to enjoy some suds in the park or in an area where they frown on the consumption of beer? Don't want to pay the inflated prices for a cold beer at the beach? Well now you can enjoy your brews and nobody will be the wiser. Simply wrap these vinyl soda can simulated wraps around you can, and party on. These look like the real thing, and best of all they are reusable so you can use them over and
over again.
As usual the beer warp can be purchased from Pranplace.com.
That is all for today. Enjoy the gift ideas blog. 🙂