Being too busy is such a common excuse for having messy rooms and cluttered desks. That's why it's often a wonder how some people manage to keep their territory (and sometimes, other's) spic-and-span. They are the ones who know exactly what things they need and how they want them to be. So what do you get for your friends who seem to have already everything to organize everything? Be classic. Shop for things that are essential. Think of something that even if they already got it, they could still eventually make use of another one. Here are some items you can start scouting for for their upcoming birthdays.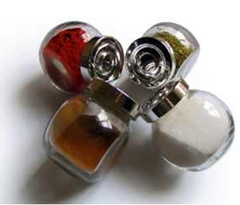 Image sent by author
Utility Baskets
Nothing beats the shabby chic class of utility baskets. Whether it's for stacking old magazines, storing blankets for guests, gathering sewing materials in one place, or keeping shower essentials, baskets are always reliable. They save a lot of storage space. When displayed, they only need a little ribbon or cloth accent, or they can simply appear in their simple look. Either way, the charm will always be there. Choose at least three different sizes of similar basket design and your friend will surely find good ways to use all three of them.
Shoe Organizer
When this thing is placed against the wall to accommodate more shoes, it becomes really functional. But when it's used to organize office supplies or sort out mails and bills, it simply works wonders. The multiple pockets in this organizer provide various functions for storage, depending on how creative or organized one wants to be. Your friend will surely love to get one of these.
Glass Canister/Jar
This must be something that you probably already see in your friend's kitchen. But then again, you can never have too many canisters. Having glass containers is a convenient way to organize and identify cooking necessities. Customizing them with labeled tags or stickers adds more charm to the collection. Plus, they don't only function well in the kitchen, but also in work desks for push pins, paper clips, paper fasteners, the list goes on.
Sticky Notes
Gone are the days when people use pens and notepads. Well, not quite. Give your overly organized friend a pad of sticky notes and it will surely be embraced along with all the sticky note pads he/she already has. These pads don't just go to the cork board or the fridge for reminders. They are also easy to use when labeling things in a hurry or listing down phone numbers or short grocery list when the ever reliable cell phone and tablets are not around. It's a must-have in different corners in the house.
Colored Tapes
Add a twist to your friend's collection of adhesive tapes, electrical tapes, masking tapes, and whatnots. Find a fun, candy colored tape roll as a present. It's an item that will never be missing in any organizer's home, simply because organizers love to label and store. Printed tapes could be rare finds, so make sure to grab some and plaster a smile on your friend's face as soon as you come across with one.
Author Bio
Amanda Smith is a blogger based in San Diego, California. She loves writing about health and wellness, love and dating, fashion and interior design, and just about anything that tickles her fancy. When she's not writing, she tries to catch up on her favorite sitcoms with her yellow Labrador, Chandler Tribbiani.