Retirement is a life-changing event in anybody's life. For men particularly, it means more time staying at home and the possibility of pure boredom. This wouldn't be the case however if they find an excellent way to spend their newly found freedom and carefree existence. If you have a retired dad who could use new amusement, here are some gift ideas that might help him develop a new hobby.
Images sent by author
Work Mementos
All those decades being dedicated to his career should be celebrated. Plan this one with his former colleagues and get them to gather things that will remind your dad of his glorious years. This can be trophies, certificates, photos, and even a newspaper clipping of a successful corporate endeavor. While he may be enjoying his breezy days, he would surely treasure items that commemorate what he has loved for most of his life.
Travel Vouchers and Accessories
With no work deadlines and other daily commitments, retirement could be the perfect time to travel. Urge your dad to explore the mediterranean or get a taste of the caribbean! Now is a great opportunity to let him rediscover what it's really like to be away from corporate responsibilities and other sources of stress. Get him a travel voucher for the holidays or if he's the kind of man who loves to make his own travel plans, give him something that he can use for his trip instead. This can be a luggage bag, a tag, or even a cool summer hat.
DVD Collection
Before being retired, probably the only function of his television set was to show depressing news about society and the economy. Now he has all the time in the world to enjoy the boob tube. Get hims started with his DVD collection by getting him The Godfather, Rocky, and whatever film you know he'll never get tired of watching over and over again. Go out of your way to purchase classic, old movies online or through collectors. These ones are great for keepsake and collection.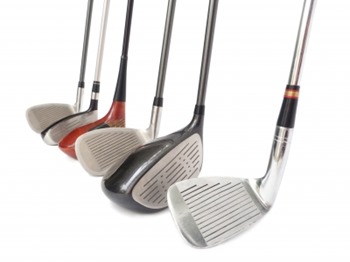 Golf Grip and Other Gear
Golf is one of the favorite things retirees do as a pastime. With its laidback atmosphere and fresh surrounding, this one is sure a great way to have fun while being relaxed. It also benefits the health because physically, it encourages walking, and mentally, it stimulates the mind. Get your dad something to kick off his new hobby by getting him a personalized golf gear. For instance you can get him a custom-fit Lamkin Golf Grips so he can properly practice his grip, an important skill in golfing. If he is already a big golf fan, then all the more reasons why he'd love this present!
Books
These are companions that could last a lifetime. With work far behind, your father could sure get some quality entertainment and insightful reading. Get him books that are of his interest, whether business or lifestyle. This will reignite his passion for what he loves. Just make sure he doesn't stress over a new project because of something he had read. Witty and inspirational literary pieces are safe choices for this kind of gift.
A blogger based in San Diego, California, Amanda Smith has a penchant for writing about technology and gadgets, travel and arts, health and wellness, and just about anything that tickles her fancy. When she's not writing, she's busy catching up on her favorite sitcoms with her yellow Labrador, Chandler Tribbiani. More of her works can be found at wordbaristas.com.