When it comes to new technology, it is understandable how seniors often refuse to adjust to it. Your grandma may feel "too old" to adapt to social media or learn how to video call her granddaughter in London. However, with its many wonders, technology should also be something that should be appreciated regardless of age. If you want to change your grandparents' minds about this, here are reasons why a techy gadget for Christmas may be a sound idea as a gift for them.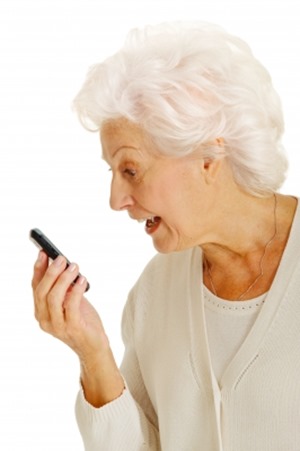 Image sent by author
It's a safety aid
When it comes to safety and security, technology has never failed its users. Seniors could be more susceptible to crimes and accidents. Fortunately, there are many ways that technology can help protect seniors as they do their daily routine. GPS, for instance, is great for tracking and navigation. It works as a compass and ideal in identifying streets and locating establishments. Most importantly, it can serve as an aid for rescue teams, police and firefighters in responding to memory-loss related emergencies of seniors. Aside from GPS, a good techy present to give to your elderly loved one is an emergency response system device. This one can be worn as a necklace or a bracelet and can connect to a 24-hour call center with a push of a button in times of emergency. Now isn't that so cool for an accessory?
It's a great form of entertainment
Grandpa might have other ideas on how to have fun but when all else fail, it would be great for him to know that there are many forms of entertainment one can get through modern devices. Introduce them to smart phones or tablets that offer free phone application that provide games that are basic enough to amuse the player or challenging enough to keep the memory sharp. It's also a great source of music, even their generation can download classic tracks to reminisce to. For more physical activity, there are game consoles like Wii and Xbox which offer recreation in the form of exercise or sports. And for some serious readings, get them an e-reader! Keep in mind however that regardless of age, one of the things that could turn off a reader, is the vividness of the words in the screen. Therefore, e-readers with larger fonts and screens like the iPad or Amazon Kindle are great for readers with low or diminishing vision.
It's great for communication
Whether we like it or not, our elderly family members can often have the feeling of being alone. That is why constant communication with them is very important to not only let them feel that they are remembered but to also check if they are safe and well. Moreover, socializing is an contributing factor that affect their health. Luckily, a laptop or a cell phone would do the trick! From video conferencing to chatting to calling, these gadgets help a lot in connecting people. The quickest way to contact a loved one, a doctor, or an emergency aid is through a cell phone. Get your grandparents a model that is specifically senior-friendly. You can try Samsung Jitterbug, which is known for its tie up with Great Call, a service provider that serves as a personal operator for its senior users. There is also the Doro 410 which has larger than normal keys and the Snapfon Ez One which features an SOS button that can automatically connect with an emergency phone number.
Author Bio
A blogger based in San Diego, California, Amanda Smith has a penchant for writing about technology and gadgets, travel and arts, health and wellness, and just about anything that tickles her fancy. When she's not writing, she's busy catching up on her favorite sitcoms with her yellow Labrador, Chandler Tribbiani. More of her works can be found at wordbaristas.com.