Is your loved one a geek who's crazy about gifts? Does he have all the new tech toys available on the marketplace? Well then it might be difficult to gift him something he doesn't already posses. From the latest smart device to the coolest gaming console, from universal remote controls with touch screen to solar paneled laptop bags, these 10 fashionable ideas will certainly exceed all his expectations.
1. "Crystal-Skull" – Inspired Loudspeaker System
These advanced Harman Kardon desktop speakers look unbelievable. They feature a crystal skull design and they deliver the most powerful sonic experience. The material is similar to bulletproof glass, not to mention that the cool design will take listening to music to a whole new level.
Images sent by author
2. Washable Keyboard
Your geek friend will adore this gift, a washable keyboard with wireless incorporated. Sounds like a dream come true doesn't it? Unotron makes them, and if you have enough cash for a little extra, you can also purchase a washable mouse too. Make your geeky boyfriend happy and avoid future desktop accidents with this practical, yet really stylish tech gift.
3. T-Shirt that Detects Wi-Fi
Now this is something a tech fanatic would wear on a daily basis. To avoid questions like "Do you have Wi-Fi", you should buy a dear one a t-shirt that detects Wi-Fi. As unusual as this may sound, it is for real. On ThinkGeek.com you'll find lots of models to choose from.
4. Laptop-Charging Bag
A lot of people who travel for business purposes with their laptops forget their chargers at home. Well now you can just as easily enjoy Wi-Fi without a charger. Gift a laptop charging bag to your geeky boyfriend. Voltaic makes the best bags; they're capable of charging laptops, as well as additional gadgets such as smartphones and tablets too.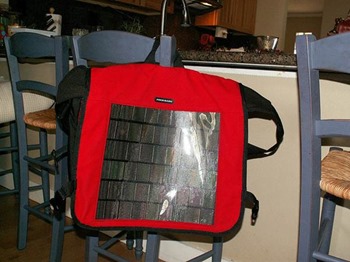 5. Laptop LoJack
LoJack started as a device installed in people's cars. If the car was stolen, the bug was able to send a track the vehicle. The laptop version of LoJack does the exact same thing. It will cost you $39.99 per year, but at least you know for sure that whoever steals your loved one's laptop will be found.
6. ThumbWrite Gloves
Everyone sends texts these days. But what will you do in the winter, when the temperatures outside will go below zero degrees? You could start wearing a pair of ThumbWrite gloves. These can be used for fast texting, and they're extremely comfortable too.
7. Vintage Handset for Smartphone
With all the advanced gadgets on the market today, it's nice to remind ourselves how everything started. That being said, you could buy your loved one a vintage handset. It plugs into your smartphone and it can be used to talk on the phone in a classic, yet fun way.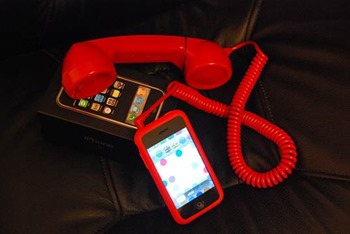 8. Laser Comb
For the modern, stylish kind of geek Laser Comb is both a useful and practical device. The gizmo uses lasers to stimulate hair growth, thus promoting thicker locks. It's definitely a cool, trendy device people will love.
9. Digital Luggage Scale
If you have a boyfriend who travels a lot, then you should offer him a digital luggage scale as gift. This way you help him stay more organized by avoiding pricey, unexpected airport taxes. Balanzza's hand-held scale is compact and really chic. It packs an LCD screen, which is easy to read and understand.
10. Touch-Screen Remote
For $500, Logitech sells a really cool touch screen remote. Packed with a 60 inch flat screen, the Harmony 1000 device is geeky, trendy and really useful. The device integrates almost all your audio, gaming, and video in a single touch screen gizmo. If your loved one is a tech guru eager to be updated with the most advanced gadgets, Logitech's Harmony 1000 will exceed all his expectations.
Geeks can be extremely pretentious. They're geniuses so they should be entitled to get equally pleasing gifts. Since most of them already have the latest laptop, tablet and smartphone, you should think outside the box each time you want to gift them something. Spice things up a bit, and consider the 10 cool gadgets we mentioned above or you can go for Veritas corporate gifts. All of them have something special that will please your loved one.
By Jason Phillips