Buying gifts for the in laws can be really tricky business, especially if you don't know them very well. Unless you have a good understanding of their likes and dislikes, you will want to keep the gift simple, useful and/or consumable. If you are buying specific gifts for birthdays or Christmas, enlist the help of your partner so that you don't end up giving them something that is inappropriate or something they already have. Here are a few ideas of what to give the in laws, just to get the ball rolling.
Something Sentimental
Most parents love sentimental things, especially if it is something you have made yourself or put a lot of thought into. A nicely put together photo album or scrapbook of you and your partner will be well received, or you can use photos to make personalised gifts, such as calendars and mugs. The best scenario is if you have children, in which case you can get professional portraits done of them to give as gifts, and they are sure to melt the heart of your in laws and get you in their good books.
Gift Baskets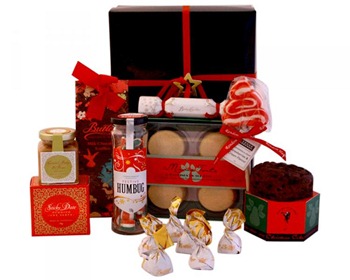 Putting together a gift basket of goods is the best way to keep things simple and impersonal and they are also fun to present. Here you can give them a variety of gifts, so you are sure to get at least a few things in there that they will absolutely love. When using food to fill the baskets, it's best to use gourmet items that they wouldn't purchase normally, and things they can use on special occasions. You can also make more personalised baskets; for example a luxury bath and cosmetic package filled with all the nicest smelling lotions, creams, soaps and bath salts.
The Obvious
When you show up at the home of your in laws, you had better not come empty handed. It is customary to bring gifts when you have been invited into someone's home, and gifts like flowers or a really nice bottle of wine will almost always do the trick.
Gift Certificates
Some people would have you believe that giving gift certificates or gift cards is kind of lame. In the case of the in laws however, this could be just the thing that impresses them. For a gift they are sure to love give them tickets to an entertaining event that they may not otherwise go to such as the theatre, orchestra or a sporting event. In this situation it's good to get advice from your partner so that you have an idea of what they would be into seeing or going to. Gift cards to their favourite restaurant, a day spa or for a round of golf are all worth considering as well.
Gadgets
New gadgets can be really fun, but make sure you have an idea of how technologically savvy they are before you go out buying them all the latest toys. Something simple such as a digital frame loaded up with pictures of their grandchildren would be really nice, or even one of those e-book readers with a few of the most famous titles already downloaded.
Buying gifts for your in laws doesn't have to be a scary endeavour, just make sure you keep it general and simple at first. The more time you spend with them, the more you will learn about them as well, which will make future gift giving easier – if you take the time to notice what they like.