There are a lot of inspired gifts which can be offered on Father's Day.
I stumble upon Father's Day Gifts to USA site and like always I've chosen 3 cool gifts to share with you.
#1. Fathers Day Beer Party
Almost all men love beer and this is why this gift will be so loved. Your dad will surely appreciate it.
The gift includes:
a Samuel Adams seasonal beer that changes all year with the season
a Sierra Nevada Pale Ale which is by far America's most popular Pale Ale
a bottle Abita Purple Haze – a wheat beer from New Orleans that is a must.
In my opinion this is the perfect gift for the beer lover.
#2. Snack Attack Gift Basket
Snacks became more and more popular in the last years. If he's a snacker our father will appreciate this tasty gift.
This Father Day present include :award-winning Key Lime White Chocolate Cookies, Butter Rich Cookies or Peanut, Creamy nougat covered in caramel and premium peanuts.
#3. The Fruit Experience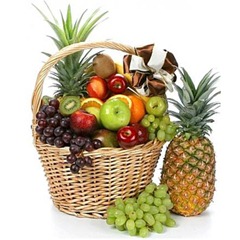 The healthy eating trend is constantly attracting followers and if your father is one of them he will enjoy a fresh, carefully selected fruits gift basket.
If you don't live in US but you want to offer these gifts visit International Gift website. You will find lots of present which can be shipped internationally.
Also if you are looking for corporate gifts check out the Corporate Gift Baskets page because you can choose from hundreds of presents for customers, employees and business partners.