When Debenhams approached me again to review their Valentine's Day flower bouquets I was excited. I used their service to send a beautiful bouquet to my friend for Christmas.You can see the my previous post here.
I like to offer flower gifts because I consider flowers to be an appropriate gift for women no matter the occasion.
Because the flowers are romantic presents these are perfect for Valentine's Day. For my friend I got the red rose & freesia bouquet.
The flowers are really beautiful as you can see from the image and for Valentine's Day free chocolates are included.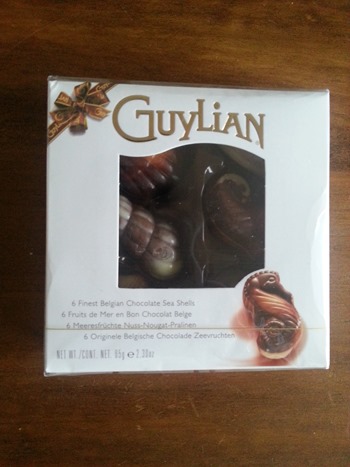 All Valentines Day flowers from Debenhams come with a pack of Guylian Sea shells chocolates which are pretty tasty.
In plus Gift Ideas Blog's readers get a discount for ordering flower gifts for this Valentine.
You can get 15% off Valentines Day flowers if you use the code – VDBLOG until  midnight 12th Feb 2014. The URL is http://www.debenhamsflowers.com/valentines-flowers.